---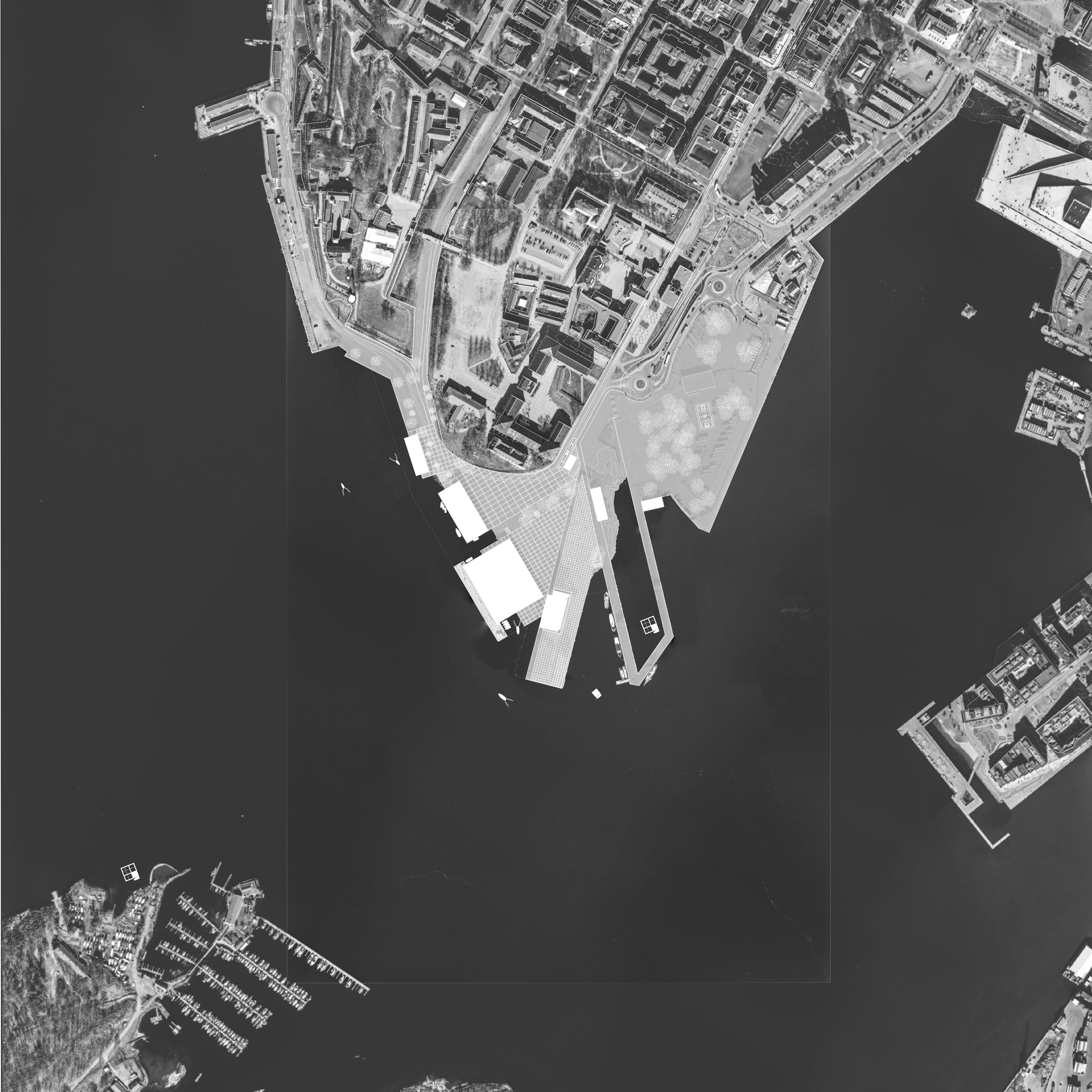 Vippetangen is an old industrial area, situated on the tip of a peninsula in the middle of Oslo. Despite its geographical location, I experience the site as detached from the inner city, and more as part of the fjord archipelago, mediated from the city by Kongens gate. The site is defined by four industrial sheds and a 53 meter tall grain silo, all of which has, in different ways lost their relationship to the fjord.

With reference to Mark Pimlott´s writings on the shed as type, the reading of the site as an island allows for questioning the seemingly permanent elements and conditions on the site. Sections of the area reveal the liquidity of the harbour front, that according to needs have been altered and rebuilt over the last two centuries. The granite quay defining the site towards the south today, is the result of a long history of development and growth.

By preserving the existing structures on the site, and proposing a reprogramming of the site and its structures into a research hub for marine biology and oceanography, the proposal tries to preserve the inherent quality of the area as peripheral to the inner city of Oslo, all the while reconnecting the existing structures to the fjord.

Utilizing inherent qualities in the existing structures as a rationale, I propose to alter the waterfront edge to better accommodate for the buildings to mediate the water, and the experience of Vippetangen as an historical site.

By manipulating the existing edge, I attempt to distinguish between man made and natural, as well as exposing layers of history, and the plasticity of the edge condition. The proposal is questioning the permanence of the current edge, and discusses the edge as something ephemeral, rather than a grade three listed object, "frozen in time" as a perpetual condition.


Silo as conference centre/ocean research centre