Terminal Park Vippetangen
---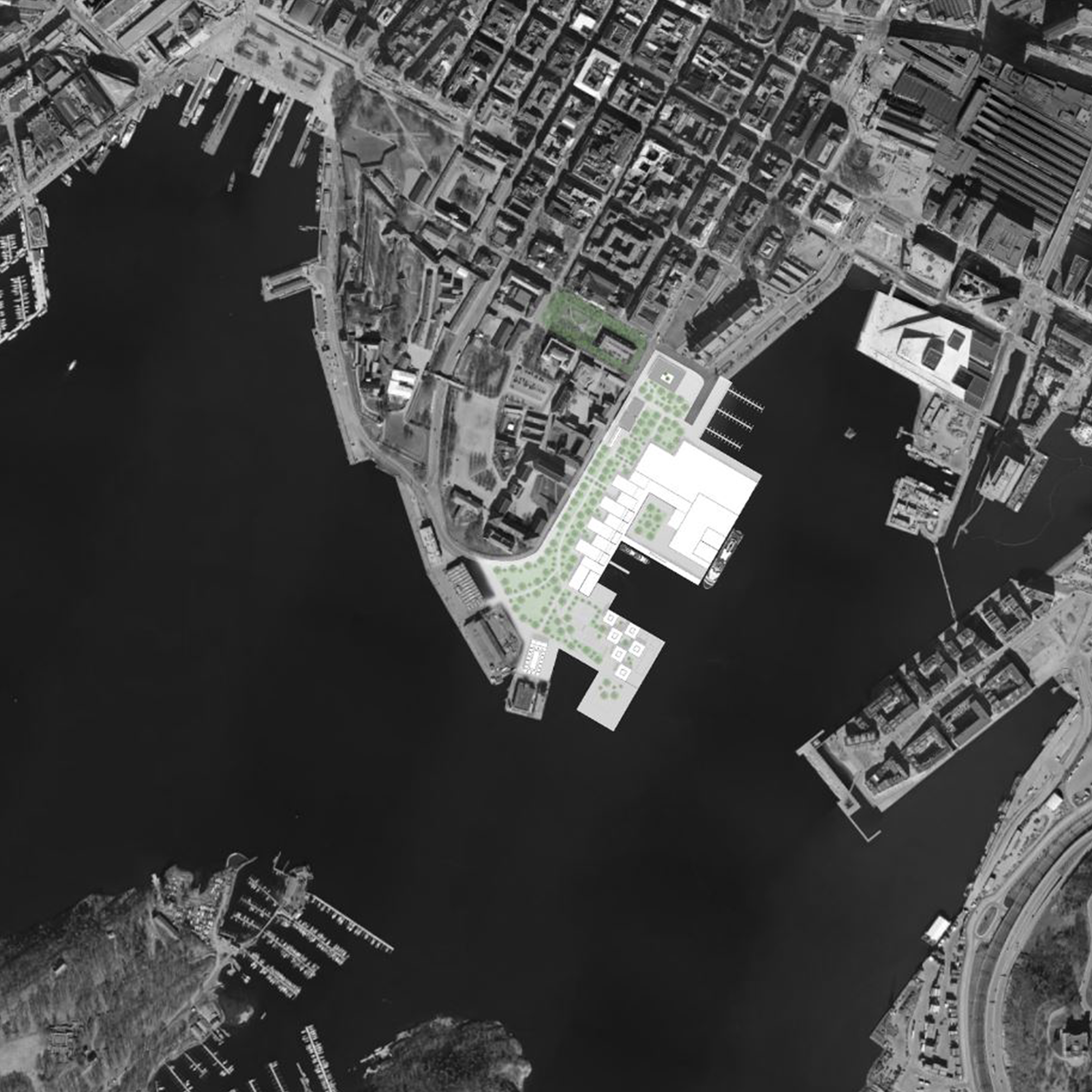 In a generation where we are more aware of our carbon footprint than ever, we look to the future for greater energy efficiency and cleaner travel. On land, electric trams and buses connect Oslo at present, but the city and beyond are crying out for increased connectivity by sea. Vippetangen can seize this opportunity to become the centre for water-based transport in Norway; to become a hub for not only city wide travel, but also regional and international.

Situated at the natural heart of the city, a stones throw from Oslo S, Vippetangen's location offers a unique blend of historical and infrastructural relevance. Historically, the area has been dominated by multiple industries, from fish to ferries, which served their purposes in a time when the city had different demands for the waterfront. Now, however, Vippetangen feels more like an island than a peninsula - where the current infrastructure of the ISPS zone drains the life from the waterfront to the headland. By removing the existing terminal building and the ISPS zone enclosing it, I propose a reconfiguration of the present infrastructure. A flexible transport hub with the scale to cater for all sizes and types of passenger ferry, contextualised by a parkland that engulfs the surrounding area and a roofscape that offers the terminal a civic dimension, blurring the line between private infrastructure and public space.

In reference to Claude Parent and Paul Virilio's Oblique Fonction, I propose to create a 'constructed ground' that blurs the line between walls and roof - allowing for greater integration of the building into it's landscape, as well as providing efficient access and egress to and from docking ferries.


Silo as hotel.